School Program
Folger Stable
Students discover what it was like to live during the late 1800s and early 1900s.
James Folger II, president of the Folger coffee company, purchased property in Woodside in 1902. Architect Arthur Brown, Jr. designed buildings for the estate. The Folger Stable is a reminder of the Great Estates era, when millionaires enjoyed the country lifestyle in San Mateo County.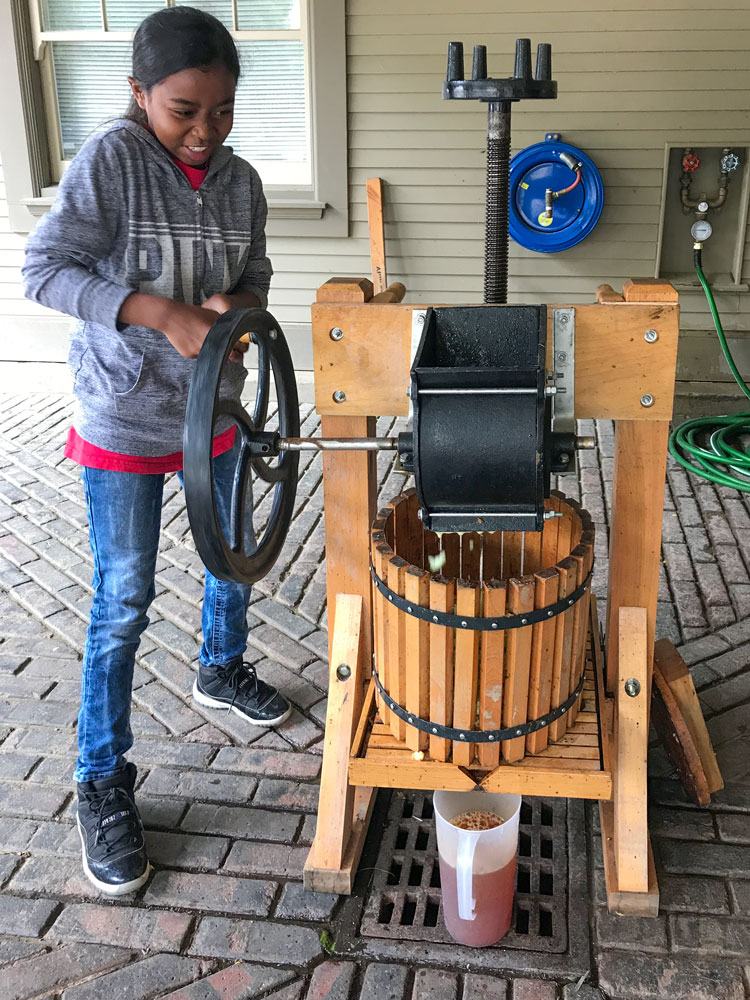 Students take a walk back in time as they see the different historic buildings on the property. Then, they explore the carriage room to discover different uses of the land over time.
Clean tack and saddle a "horse."
Stamp a leather bookmark.
Build a stone wall.
Press apple cider.
Students will understand that changes in land use over time from agriculture to leisure.

Students will understand the importance of a horses for work and leisure activities.
Register Now
Pay Now
To protect the historic site and for better quality of programming, school programs at the Folger Stable are limited to one class per program.
The school program occurs rain or shine. Some modification of activities occurs on rainy days.
The San Mateo County Historical Association is offering virtual school programs during COVID.
Discover the Great Estates era, when millionaires enjoyed the country lifestyle in San Mateo County, in this virtual program. Before the program time, students will view a pre-recorded video tour of the Folger Stable. Then, students will engage in an online docent-led presentation where they will learn more about the property and how the land was used over time. An optional hands-on activity, creating a paper moveable horse, is also available for an additional fee.
Available on Wednesdays and Fridays at 10 a.m. (other times by special arrangement)
Link to pre-recorded tour will be mailed after payment is received.
Hands-on Activity materials will be mailed to the school; contact us if you require alternate arrangements. Please schedule tours with hand-on activities at least 10 days advance to allow for kit assembly and mailing.
Fees 2021-2022: Fees apply to one class per program.

Without hands-on activity: $50 for a 40-minute program
With hands-on activity: $70 for a 50 to 55-minute program
Some scholarships are available for low-income schools. To apply, complete the online scholarship form.
The Folger Stable school program provides students with with hands-on learning experiences.