Shop
Encore Books on the Square
Browse the shelves of one of the largest used bookstores on the Peninsula.
Special Sale
In celebration of its reopening, Encore Books on the Square, the used bookstore under the  History Museum on Courthouse Square, will have a special sale on Friday, July 2, 10 a.m. until 9 p.m. Described as a "Hidden Gem," Encore Books has over 30,000 titles and is perhaps the largest used bookstore on the Peninsula.
10 a.m. – 4 p.m. in the bookstore located underneath the History Museum.
4 p.m. – 9 p.m. on Courthouse Square in front of the History Museum.
This event is co-sponsored by the City of Redwood City.
Encore Books
Encore Books on the Square sells gently used books. Find books by your favorite fiction authors or non-fiction subject.
Looking for a recent bestseller? Many paperbacks are available for $1!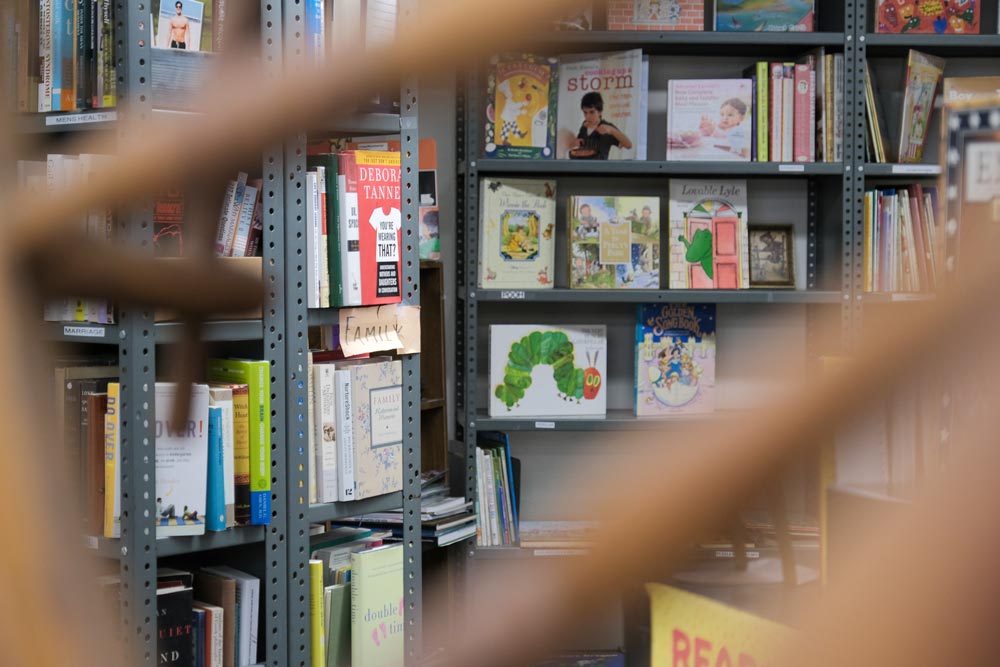 Encore Books offers a variety of books including cookbooks, children's books, history books, travel books and more!
Volunteer at Encore Books!
Encore Books is entirely run by volunteers. Help is needed sorting, pricing, and selling books.